Football fans are very passionate about the round leather game and some are even more passionate about the transfer window and the players their respective teams have signed or planning to sign. This summer's transfer window is not an exception as regards the excitement from fans over new players. Over the years,transfer fee for players have skyrocketed to the extent that nine-figure transfer deals are now gradually becoming the norm. For example, a fee of £12.8m could get one a future Ballond'orrecipient in the past, but the fee can barely get a good player in the current transfer window.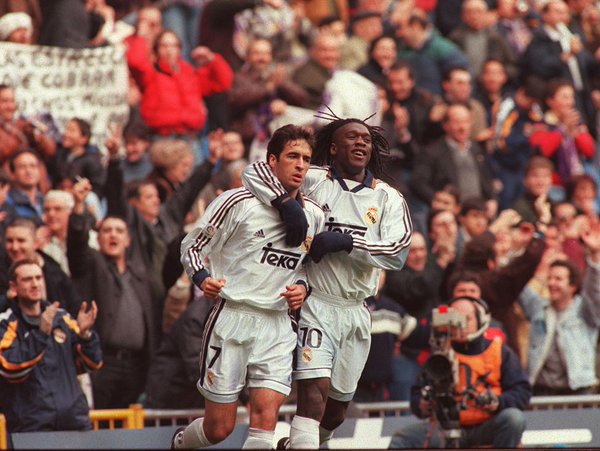 In 1996, the whole Premier League spent £75m on transfers, but almost three decades later, the fee was not enough for Liverpool to sign Uruguayan international star Darwin Nunez from Portuguese side Benfica. Nunez left Benfica to join the Reds last month. In the same 1996 summer transfer window, Brazilian football legend Rivaldo left his homeland to sign for Spanish team Deportivo La Coruna in a deal worth £5.4m and he would go on to make a name for himself at Catalan giants Barcelona and win the Ballon d'Or in 2001.
Just like Rivaldo, Dutch legend Clarence Seedorf was also on the move during the summer transfer window in 1996. Clarence Seedorf moved from Italian Serie A side Sampdoria to Real Madrid. The Spaniards spent £3.4m to sign Seedorf from the Italian team. The fee for Clarence Seedorf is slightly less than the £3.5m Premier League team Arsenal paid to sign young Brazilian winger Marquinhos from Sao Paulo in the Brazilian top flight.
Football transfer played host to the first nine-figure deal when French club Paris Saint Germain (PSG) paid the €222m (£200m) release clause in the Barcelona contract of Brazilian star Neymar in 2017. The transfer broke the £89m record held by Frenchman Paul Pogba when he returned to Manchester United from Juventus.