https://pbs.twimg.com/media/ErKg8yxW4AoKpDT.jpg
Retired UFC champion Khabib Nurmagomedov was slow and calculative during his time in the Octagon but that doesn't mean he has no speed in his locker. Nurmagomedov showed his pace while playing football with Clarence Seedorfin Dubai earlier this year.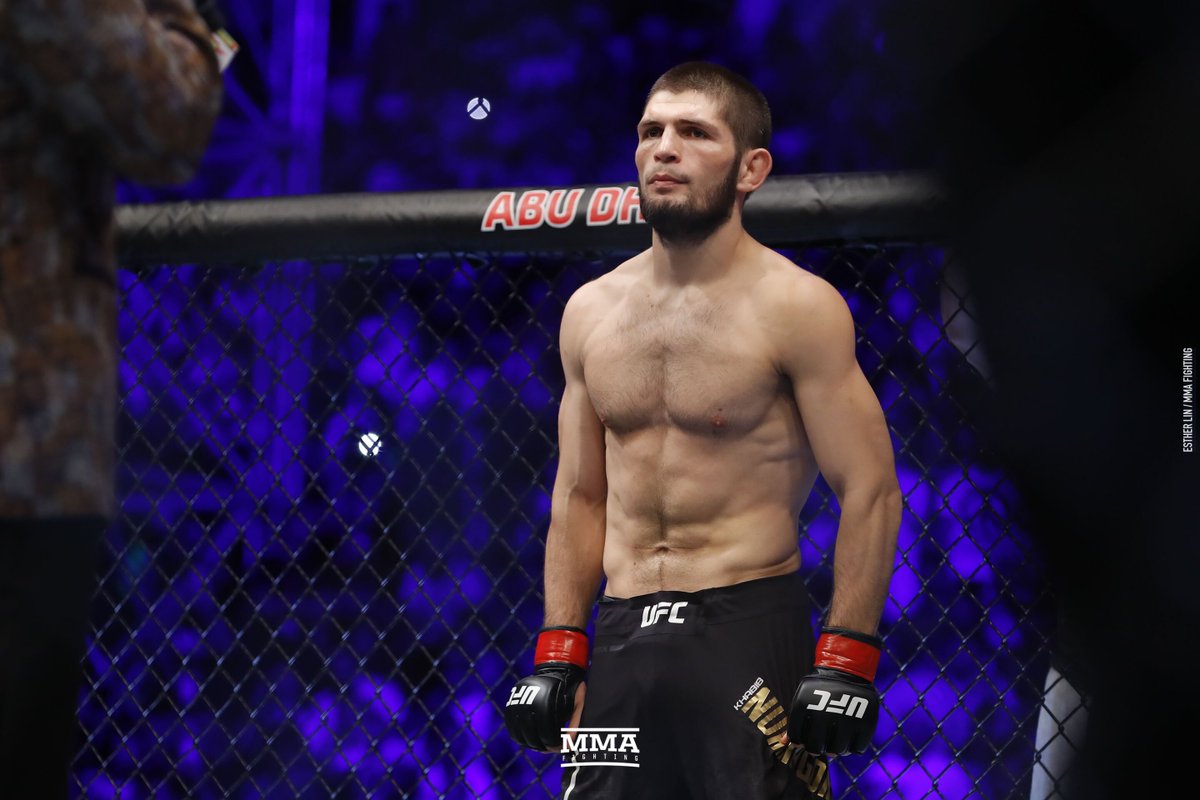 Clarence Seedorf was one of the best midfielders on the European football scene during his time as a professional footballer. Ex-Inter Milan, Real Madrid and Ajax Amsterdam starSeedorf represented the Netherlands at several major tournaments. Nurmagomedov was filmed playing football alongside Clarence Seedorf who was the favourite player of his late father.
The duo of Khabib Nurmagomedov and Clarence Seedorfwere filmed playing against Turkish chef BurakOzdemir also known as CZNBurak in a big eleven-a-side game.
In a video shared online, Dagestani fighter Nurmagomedovknocked the ball past Burak on the left flank as he showed ridiculous pace that was not synonymous with his time at UFC. He was not able to test his pace inside the Octagon.
KhabibNurmagomedov was one of the biggest names on the UFC scene before his retirement many months ago. His last fight was against Dustin Poirier. Nurmagomedov fought against Poirier to honour the memory of his late father and that was his only fight after the death of his father who was very supportive of his UFC career.
On his part, Clarence Seedorf had a similarly flawless football career in comparison to the UFC career of KhabibNurmagomedov. The Dutchman made history several years ago when he became the first player to win the Champions League title in the colours of three different teams. Seedorf won the Champions League at the likes of Dutch Eredivisiegiants Ajax Amsterdam, Spanish La Liga club Real Madrid and Italian Serie A outfit AC Milan. He has managed Deportivo La Coruna, AC Milan and the Cameroon national team since retiring as a professional player.