Clarence Seedorf is a household name in football history and will have his name mentioned when some of the best past midfielders in the world are being mentioned. He was a beast during his playing days and was always hungry for more even after every single achievement.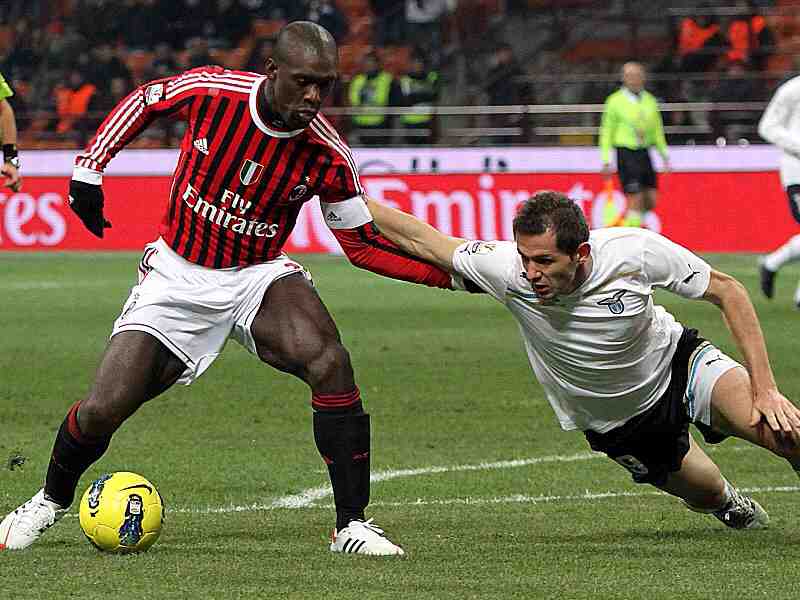 He has likened Lyon superstar Memphis Depay to himself when he was at a similar age in his career and has asked the French side's forward to seal a move to Barcelona in the nearest future as he would benefit hugely from the decision.
Mundo Deportivo reports that Seedorf spoke highly
of his fellow Dutchman Memphis Depay and quoted him saying that top clubs should be looking to sign the Lyon forward, but that he should especially consider making a move to the Camp Nou.
According to Seedorf, the fact that Depay and current Barca coach Ronald Koekan have worked together at the National team is something special enough to spark a reunion between the duo at the Catalan club.
He said the pair worked really well and enjoyed a very productive relationship at the Netherlands camp, adding that there's no reason it should not be replicated at Barcelona. Seedorf added that he is very sure that any club that decide to sign the high-flying Dutchman will be signing a very top-quality player and will enjoy his raw talent.
Barcelona themselves are in a transition stage at the moment as they are still looking to balance their feet under new manager Ronald Koeman. Seedorf is right in his words and if Barca truly make the move to sign Depay, he would definitely come good at the Camp Nou.
Depay almost joined Barca last summer due to a recommendation from Koeman, but the deal fell through and he stayed out at Lyon. However, should they go for him again in January, he may be all set to make the switch.