The once revered Red and Black jersey team in Europe have sunk so low that different coaching crew consisting of Clarence Seedorf, Filippo Inzaghi and now Cristian Brocchi have failed to resuscitate the team.
They have all had differing opinion on how to tackle the problems in AC Milan but none has been able to achieve anything substantial at the club.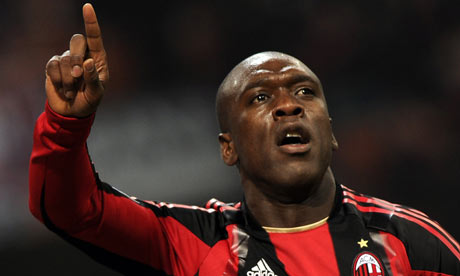 Former player, Gennaro Gattuso has always had strong opinions as he kept blaming the situation on the players. The Italian midfielder was behind the ownership of Silvio Berlusconi and the direction given by Adriano Galliani. He claimed that the current crop of players lacked identity. Many players and
stakeholders have made differing comments in the light of Milan's recurrent disappointments
. Many argued that return of the team to the regular Italian defensive style and targeting the Coppa Italia.
Zvonimir Boban weighed in advising the play to be more creative and flamboyant. He claimed Christian Brocchi was out of his depth at the club. He also insisted that the club should not be sold off as it is widely reported by the media. He also showed support for former player Paulo Maldini as the figure head of this New Milan as coach. Read more »